The '2020' conversation: What does my future hold?
Arbuthnot Latham is a relationship-led bank. This means listening to the needs of our clients and understanding their challenges – this has been especially important over the past six months.
I will try very hard not to say 'unprecedented', but you can't dance around it; 2020 has been the year when everything changed.
Being relationship-led gives us a good idea of sentiment among our clients. As wealth planners, our focus is always on listening and understanding, and what our clients are telling us is that – in general – their priorities are changing, or perhaps more accurately, their priorities are increasing.
What the past few months have given many of us is reason to think. Before COVID, there was a strong appetite for investing and wealth accumulation, and while this is still a target for many, we are having more conversations about wealth preservation, with a specific focus on having a long-term financial plan. Clients are reassessing what is important and are thinking more deeply about their future, and this means consideration for themselves, their families and their businesses.
For us, these deeper and more meaningful conversations are important. We recently changed our model to better reflect our clients' lives. Often, clients come to us when something significant has changed, whether that's a new addition to the family, a promotion, a new business venture or the sale of a business, or even an inheritance. Emotions can run high and it's our job to help clients understand what this change could mean in terms of their lifestyle and finances over the long term. We help them to reflect on how their family and personal plans may be impacted and identify the considerations in the event of further significant changes. We explore the 'what-if' scenarios.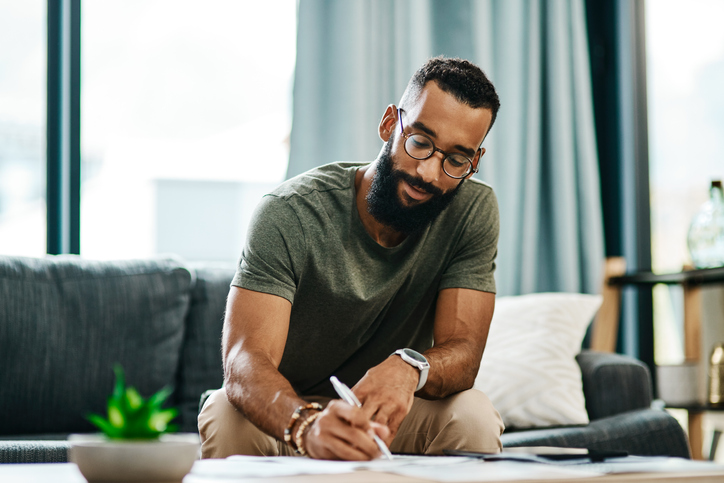 This approach means that we often sit alongside clients, or potential clients, who will say 'I have no idea what my long-term financial plan is'. Our Business Exits report found that despite good intentions, only 19% of entrepreneurs had a plan in place to protect their wealth post-exit. Business owners spend so much of their time devoted to growing a business that their personal financial plans are neglected. Entrepreneurial clients can be optimists and can neglect to consider how best to secure business continuity in case of illness or premature death of a business partner or key person. 50% of business owners leave their business unexpectedly, the biggest reasons being the four unexpected 'Ds': Death, Disease, Disability or Divorce[1]. Despite this, it's still not uncommon for busy people to have inadequate insurance in place, or not to have considered how their finances and wellbeing would be managed if they became incapacitated.
These types of conversation can be transformational and often impact multi-generations. You can only have meaningful conversations if you're focused on understanding what's valuable to a client, and that differs from client to client. For some it's a career change or the opportunity to retire early, for others it's about maintaining their lifestyle or putting in place long-term care provision, while others are focused on providing security for future generations. We often ask the questions no one has thought of, and it can take clients by surprise. Our qualified advisers help clients understand the options available, to ensure a clear plan designed to achieve their goals.
While 2020 may not be the year we expected, we hope it has given our clients the chance to reflect on what's important to them and propel them take that next step towards securing the future they want. If we can help you prepare for tomorrow, please do get in touch.
[1] Succession+ (https://successionplus.co.uk/succession-and-exit/will-your-business-die/)